Posted on December 31, 2022 by Admin
Traveling by plane can be long and tiring, especially if it is a long distance. Such factors as uncomfortable seats, crying children, and lack of space compound such a flight. That's why many airlines offer their clients different flight classes: economy, business, and first class. Generally, everything is clear with the economy class: the cheapest, but not too comfortable. The discrepancy between the two others is not so obvious, as both of them afford excellent service quality with enhanced amenities. Their difference is in the details. The basic difference between business and first classes is that the first one should be elevated, but still practical, while the second one is chosen more for status and luxury than for benefits.
Business class was originally designed for businessmen – wealthy people who need peace and comfort for business trips; people who can afford such flights from a financial point of view.
The first class is the elite class, which is an order of magnitude higher than the business class. This is the most luxurious class in air travel. A lot of aircraft have very few first-class seats, all located in front of the plane.
Let's start with
business class
and consider some
conditions
the air company could offer:
Lounges
If you have purchased a business class ticket, then you would have access to a comfortable zone before your flight with the following amenities: places for comfortable work and sleep, showers, hot meals, and cold snacks. A children's zone is provided for travelers with children. As well, you are welcome to have some delicious food and snacks at the buffet.
Food and drinks
The meals are of high quality and of great variety. Usually, you will initially be offered a snack tray and then the flight attendant will return at the set time with a cart to serve the main course. As for alcohol, any type of it is provided with no extra charges.
Seats
While flying you will be placed in a spacious seat with ample legroom.
Service
In the middle class, the service is perfect, but there are some more passengers than in the highest class and not as many air staff. Perhaps, but not necessarily, your wish or request will not be fulfilled immediately.
Price
It is not so pleasant, but business class tickets are not cheap. As you get benefits and special offers you'll have to pay several times as much as economy class. You may search for cheap business class to Europe in advance or in a low season. You may search for cheap first or business class in advance or in a low season. There are some sources where you can find it, as well as to know how to get business class fares to Europe from the USA.
First-class options:
Lounge
This space at the airport is located in the quietest place, with the least number of people. Plus, the level of service is incredibly high due to the fact that not many people travel with such a luxury fare. It is worth noting that if you are a gourmet who is used to gourmet restaurant food, then this type of traveling is for you because they offer exactly such dishes here. Some airlines arrange for their first-class customers to be delivered in luxury cars to the gates, as well as having a separate terminal at the airport.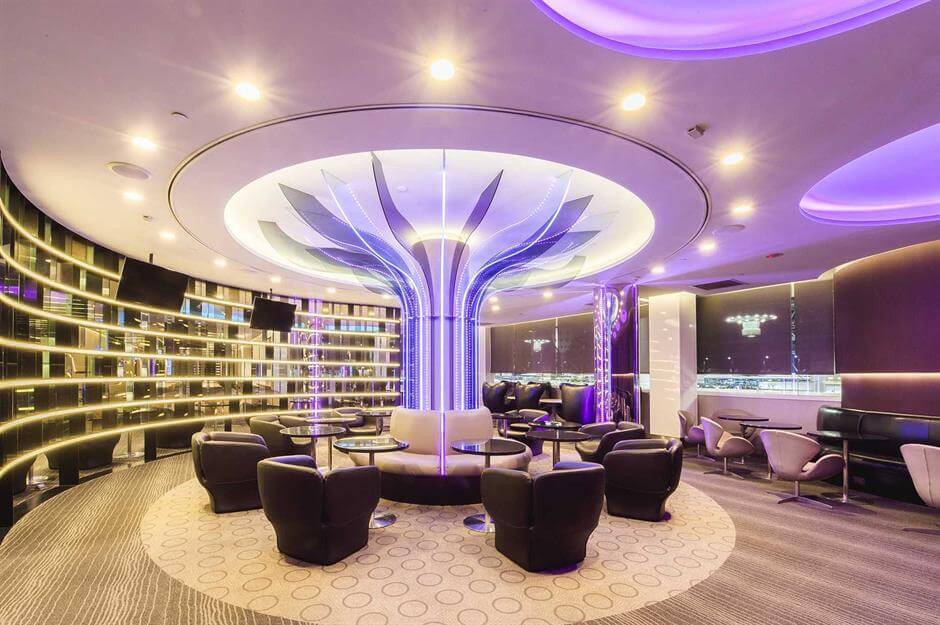 Food and drinks aboard
Food is most often served at the first request of the passenger, and not at the set time. Another important fact involves serving dishes separately, and not altogether on a tray. Moreover, this flight class is unique among all others thanks to the delicacies and special dishes developed by the best of the best chefs. Even the most exquisite sommelier will be satisfied with the most luxurious and exclusive spirits which are presented in the highest flight class.
Personal hygiene items (travel kits)
You will be well off with special pieces of exceptional quality from the most famous brands. In addition, you can even take a shower. This is incredibly convenient, especially on flights over long distances. You are guaranteed a feeling of freshness and vitality.
Seats
Complete comfort – that is what you will feel while sitting there. Imagine that at an altitude of thousands of meters you are almost in a luxury room of the most expensive hotels: a separate room, fenced off by sliding doors, a huge space, armchairs that fold out into a horizontal position, and even a full bed! You will be served with luxurious bed linen made of natural fabrics.
Service
In the highest class, you will be provided with impeccable service, an individual approach, and satisfaction with all your needs in the shortest possible time.
Price
Probably you will not be surprised that first-class flights are incredibly expensive. You have to pay for polished service, the highest quality, and absolute comfort. The price of the ticket could be about 10 times more expensive than the economy!
In The Nutshell
Therefore, it depends on you which flight option to choose. You should take into account such basic things as flight length, the amount of money you could afford to spend, and status value. So, don't wait. Plan your getaway to anywhere with AirlinesMap and enjoy the best flying experience in First And Business Class cabins. Bon Voyage..!