Posted on May 07, 2021 by Alex
The tourism industry is slowly reopening for vaccinated travelers all over the world. And the timing could not be better as summers are our favorite time to travel around the world. The weather is ideal in most places, and you can choose a place that will not be too crowded. Moreover, May is placed perfectly between spring break and summer vacations.
Even though the CDC has cleared traveling for vaccinated Americans, you should still look at the requirements of entry for the state or country you wish to visit. You should also check the return entry guidelines for your home state. Also, remember to update your travel insurance to ensure that your coverage will be applicable during the pandemic.
Additionally, you can also check the requirements for medical evacuations in case of an emergency. Medical evacuation is usually not covered under most travel insurance policies.
Even if they do, they will probably cover the expenses for evacuation to the nearest hospital. You can speak to a company that provides medevac by ambulance flight to learn the necessary details.
So if you are planning for a getaway just book Delta Airlines Reservations to your favorite destinations. and start packing your bags for a holiday and make a checklist from these some of the best places that are open to vaccinated US travelers from May onwards.
Nantucket, Massachusetts
Billy Joel fans out there must have started humming "The DownEaster Alexa" in their mind already. If you are living on the East Coast, this is the perfect time to visit Nantucket. You can take a direct flight on JetBlue, United, and American Airlines from several East Coast cities.
We must mention here that the ferry ride from Martha's Vineyard is something spectacular. Nantucket is perfect for nature lovers during this time when almost 3 million daffodils add to the beauty of the island. You can bike, sail, or take a stroll to the nearby lighthouses.
Or you can enjoy some delicious seafood like oysters and Atlantic halibut at the local restaurants. If you are a luxurious traveler, you can stay at The Wauwinet. The five-star hotel is located on the far northeastern side of Nantucket and away from most of the crowded places.
Tucson, Arizona
You may not find Arizona idyllic during the hot summer months. But many places in Arizona are ideal for travel in May. Tucson is a perfect town to spend a long weekend, especially due to the amazing food scenario.
UNESCO designated it as a City of Gastronomy in 2015, and the hot dogs at El Guero Canelo made headlines in 2018 when they won a James Beard award. The Saguaro National Park is just a 20 minutes drive from downtown Tucson and is famous for the country's largest cacti.
Some of these cacti can reach up to 50 feet in height. You will also find a lot of wildflowers around the place. If you do not want to miss the classic Wild-West movie sunset, you should camp as close to the National Park as possible.
Holland, Michigan
If you could not make your trip to the Netherlands last year or this year during the tulip season, you can consider visiting Holland in Michigan instead. The aptly named town is full of old-fashioned windmills, luxurious gardens, and reconceptualized European villages.
But the best part about the place is that you can see millions of tulips around. The annual Tulip Town Festival is being held from May 1-9 this year to celebrate the rich Dutch history associated with the town. You will find a spectacular Dutch market with exhibits of costumes and other artifacts. You can also witness the carnival and several tulip-themed events like flower arrangement lessons, yoga sessions with tulips, etc.
Maryland Coast
You will find the countryside of the Chesapeake Bay filled with charming towns. Plus, you can enjoy gorging on Maryland blue crab as much as you want at the Old Bay. Visit the small town of St. Michaels to get a glimpse at maritime life, visit a museum, and stroll down a beautiful harbor.
You can enjoy staying at the Inn at Perry Cabin, which dates back to the Colonial era. Or, if you prefer a city-centric holiday, you can enjoy a long weekend in Annapolis. The city hosts a farmer's market that is open every Sunday. You can also visit some of the notable concerts or take a trip on the Mothers Day cruise on May 9.
Mauna Kea, Hawaii
If you are a stargazer and wish to participate in Astro Tourism, you can plan a trip to Mauna Kea in Hawaii. Maunakea is a 13,803 feet peak located on Hawaii's Big Island and is one of the best stargazing spots in the world.
There is an observatory located near the summit where you can see the Milky Way, rings of Saturn, or the bands of Jupiter. You can also plan your visit on May 26 to watch the first complete lunar eclipse since 2019.
Puebla, Mexico
If you really want to witness the Mexican celebration for Cinco de Mayo, Puebla is the place to be. Instead of an excuse to drink margaritas, the city of Puebla goes all out during the holiday. Puebla is Mexico's fourth-largest city and was the center of the battle of 1862 that marks Cinco de Mayo. You will find the residents engaging in parades or military reenactments of the battle, and you can also enjoy some fireworks.
But Puebla is not just about Cinco de Mayo celebrations. The city is the birthplace of the famous mole sauce, gorditas, Cemita sandwiches, and several other delicious foods. You will find endless photo opportunities in the colorful village and several shops for souvenirs.
Machu Picchu, Peru
May is the perfect time to visit Peru as it is the start of the dry season. You will find the end of the Inca trail covered in green glory. Machu Picchu is extremely crowded in June, July, and August, which means May is the perfect time of the year to visit the endpoint of the Inca Trail.
If you feel that you need to plan the trip at least a year in advance, you can target May 2022 to visit the place. Also, keep some time at hand to explore Cusco, which you would probably use as a starting point for your visit to Machu Picchu. The Andean city is about two hours by train from Machu Picchu and boasts of colonial charms like cobblestone roads and churches with Baroque architecture.
Mykonos, Greece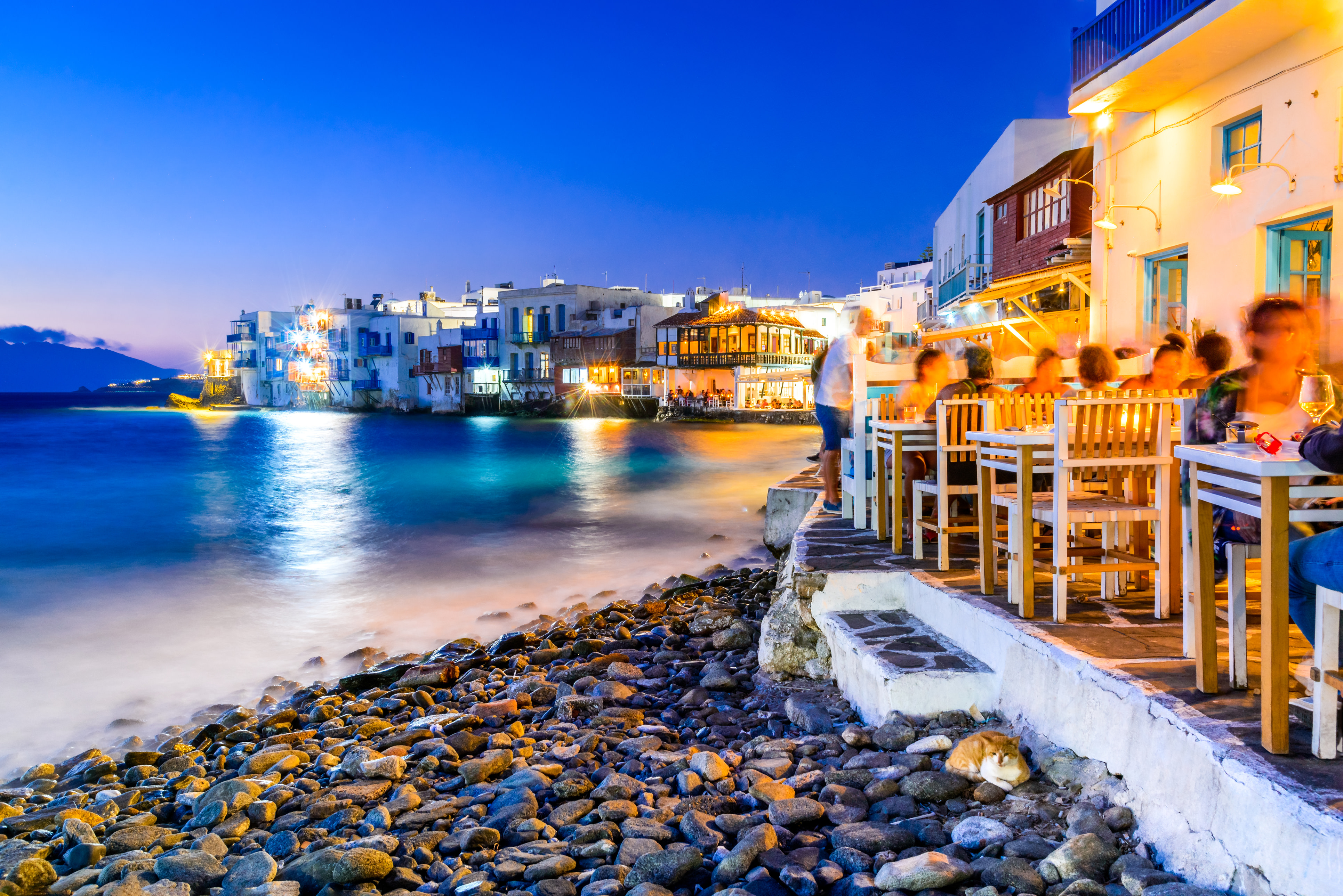 Greece has recently announced to open its tourism to international travelers from May 14 onwards. Mykonos is one of the most attractive places in the country and is just 2 ½ hours away from Athens on a high-speed ferry. You can also take a 40-minute flight from the capital to Mykonos.
You will find warm weather and thin crowds on the island in May. Several new hotels have opened in Mykonos recently, offering comfortable and luxurious stays. Kensho Psarou is located southeast of Mykonos town and has 31 well-designed rooms. The hotel also has a stunning four-bedroom villa if you have a bit of cash in your pocket.
They have also added a few new additions to attract tourists this year. A new hotel called Kalesma Mykonos will open its doors on May 20 this year. So you can be one of the first to experience the five-star hotel and its supreme views of the Aegean sea.
We hope this list gives you some great options to start traveling again. But make sure that you take all the necessary precautions even if you have been vaccinated. You should also check the necessary requirements for outbound and inbound travel before your trip.